Fine dining restaurant Budapest
The shortened version of our current tasting menu, only on Saturdays and Sundays.
Lunch menu (available for lunchtime only): 28 500 HUF
Service charge: 15%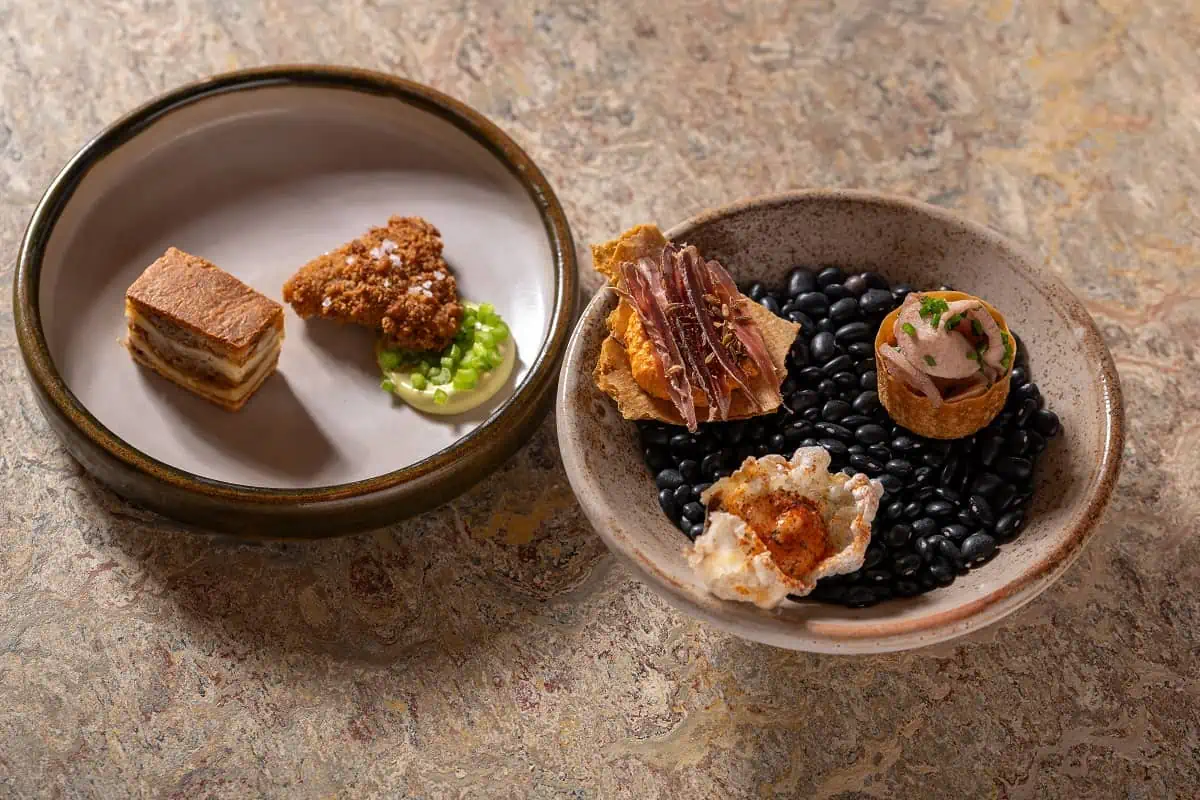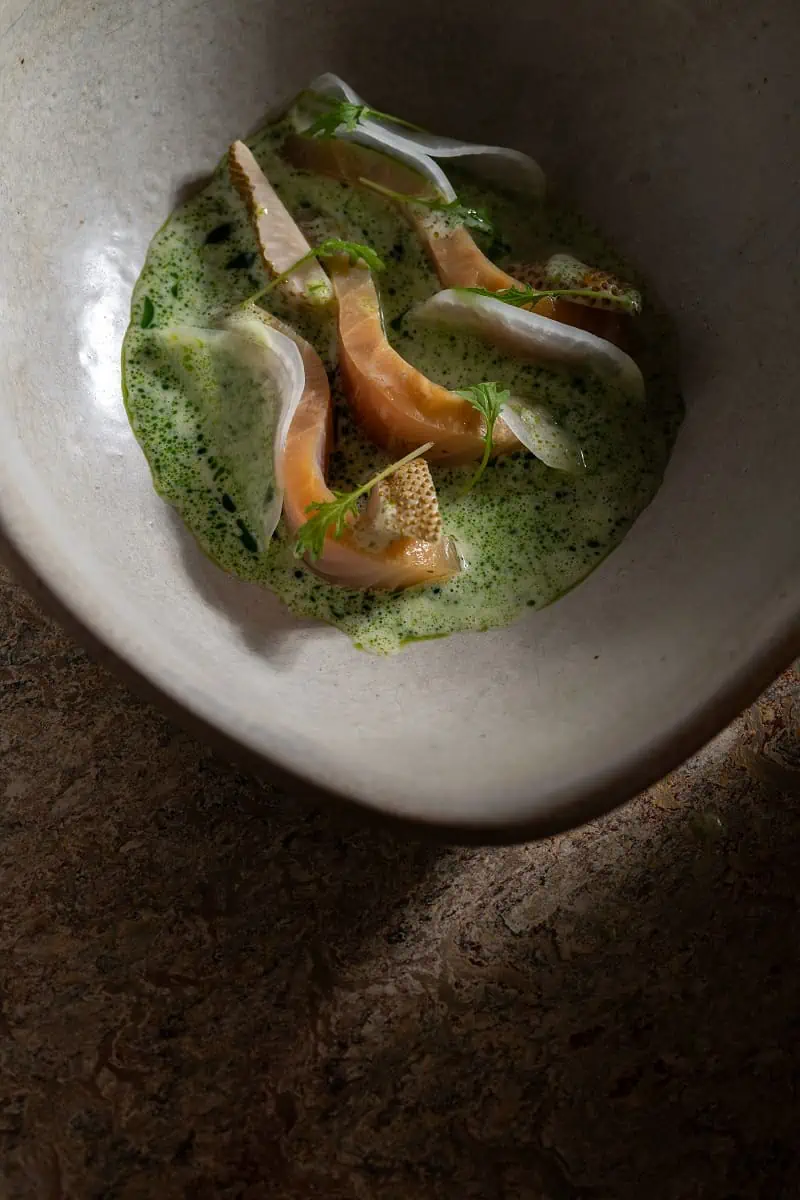 Sturgeon, Velouté, Watercress
Jerusalem artichoke, Green apple, White onion
Venison loin, Beetroot, Nudli
Chestnut, Malt, Sour cherry
Pearl beans, Tarragon, Salsify
Jerusalem artichoke, Green apple, White onion
Celery, Walnut, Black garlic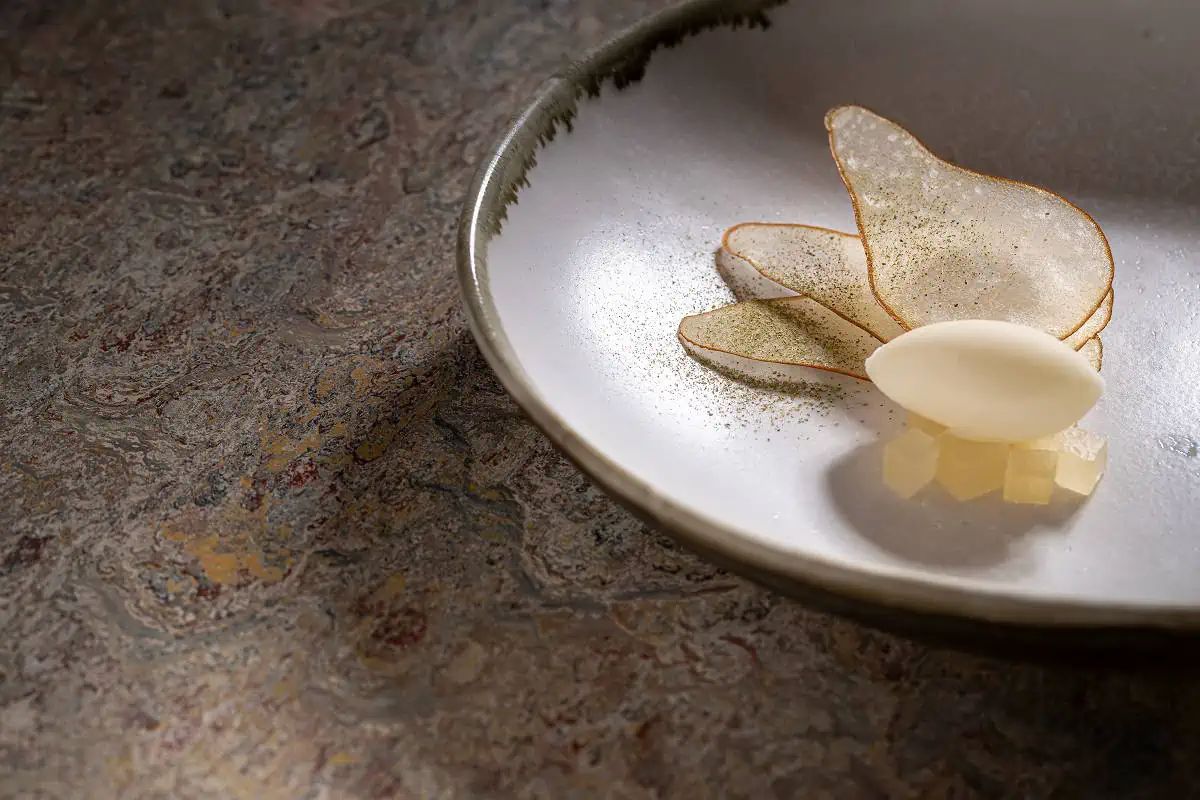 Important information before arriving at Laurel
How we handle food intolerance in Laurel fine dining restaurant?
In case of milk protein allergy or lactose intolerance our kitchen only offers the vegan menu, whereas if you're looking for a gluten free option, we can serve you a slightly shortened and modified choices of dishes. Please be noted that our dishes are prepared in the same kitchen area, that's why accidentally they might, even under the greatest care, contain some allergen particles.
How to prepare to visit our restaurant?
Please make sure you arrive on time to help us to provide the best of the services.
Is there a dresscode?
Athough we are a fine dining restaurant, there is no dress code in our restaurant; comfort and customer satisfaction are our primary concerns.
Would you like to surprise someone with a fine dining experience in Laurel restaurant?