Fine dining restaurant Budapest
There are two tasting menus available – one of them is completely vegan. Both menus include the same number of courses.
Tasting menu (available for dinner only): 48 500 HUF
Wine pairing: 28 000 HUF
Service charge: 15%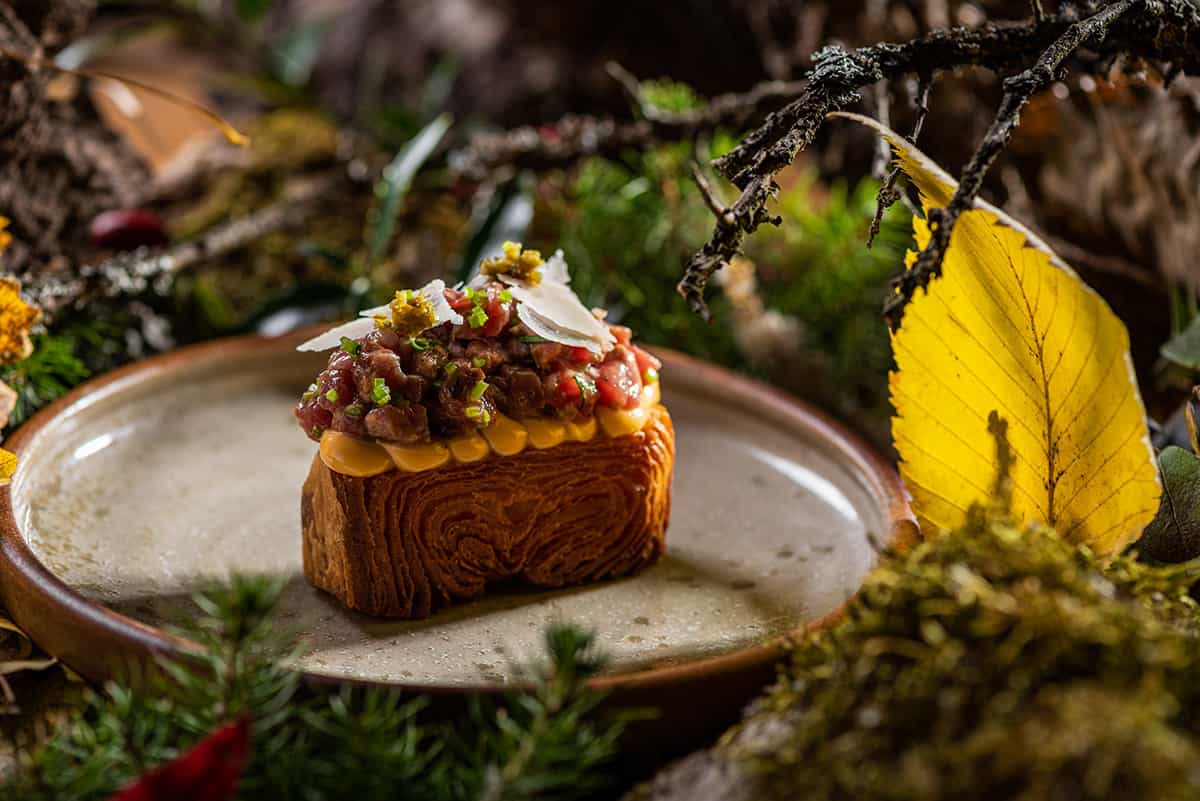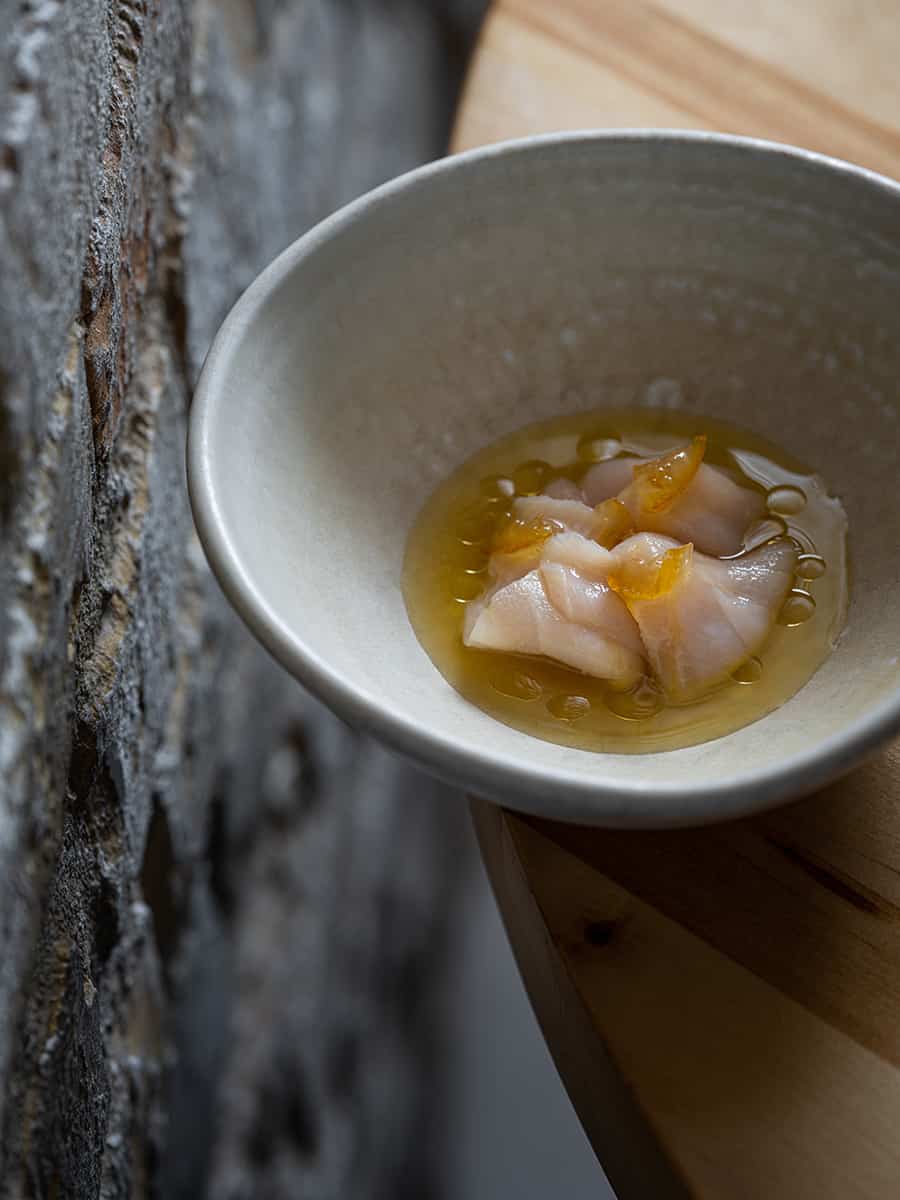 Sourdough bread, Smoked butter, Pickled vegetables
Akasztó carp, White asparagus, Beurre blanc
Water buffalo, Peanut, Sudachi kosho
Breast of lamb, Pumpkin seed, Yogurt
Honey, Semolina, Sea buckthorn
Apple, Miso, Brown butter
Sourdough bread, Olive oil, Pickled vegetables
Red pepper, Swiss chard, Raspberry
Brioche, Romaine lettuce, King oyster mushroom
Yellow beetroot, Sea buckthorn, Macadamia nut
Cabbage, Gochujang, Pistachio
Chamomile, Apricot, Ginger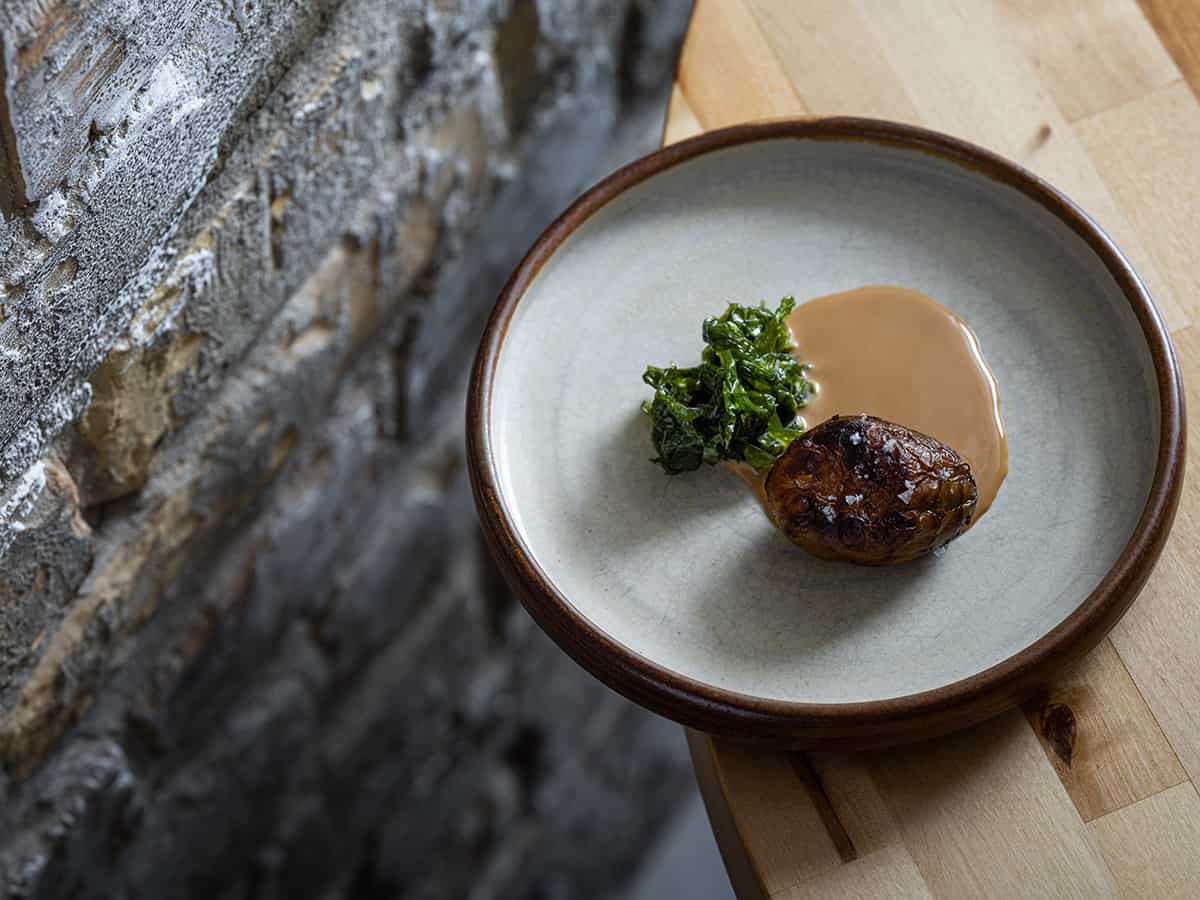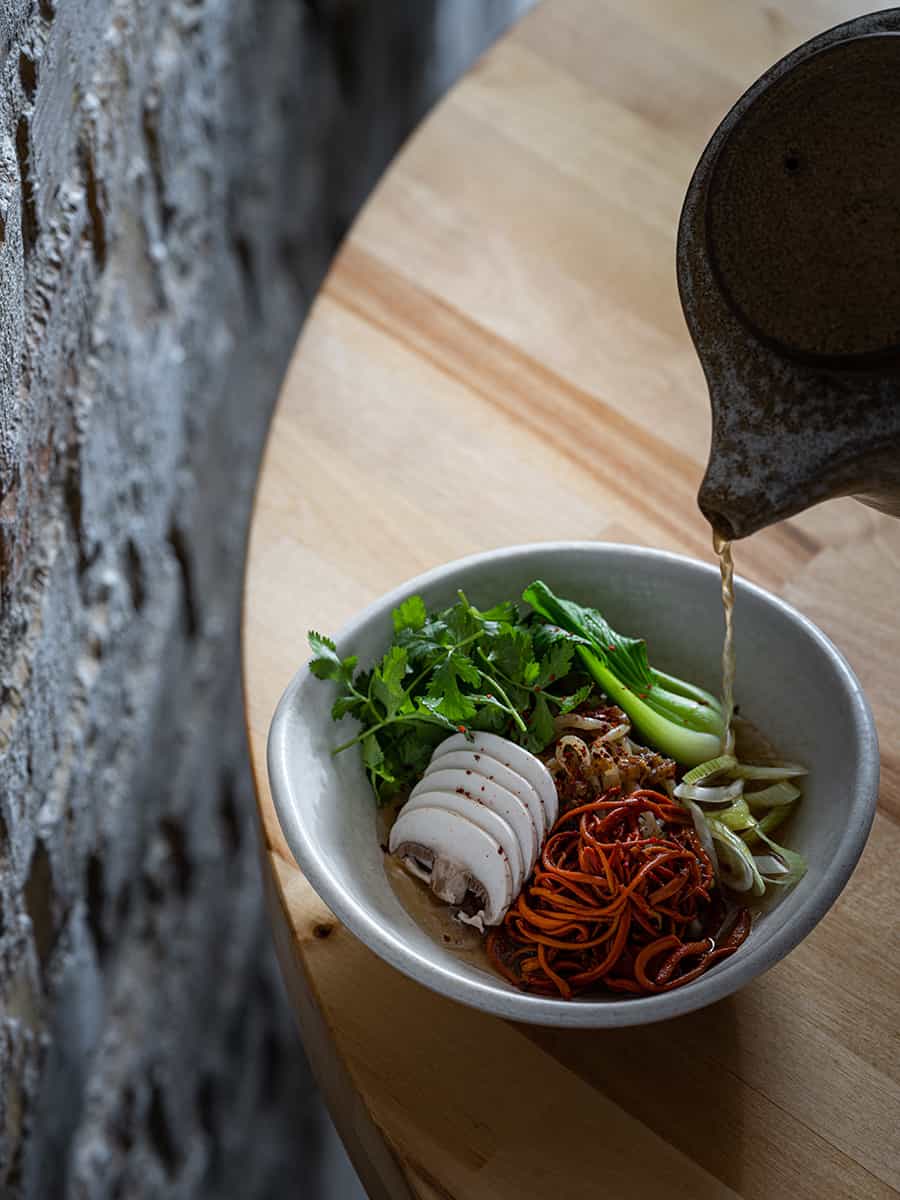 Important information before arriving at Laurel
How we handle food intolerance in Laurel fine dining restaurant?
In case of milk protein allergy or lactose intolerance our kitchen only offers the vegan menu, whereas if you're looking for a gluten free option, we can serve you a slightly shortened and modified choices of dishes. Please be noted that our dishes are prepared in the same kitchen area, that's why accidentally they might, even under the greatest care, contain some allergen particles.
How to prepare to visit our restaurant?
Please make sure you arrive on time to help us to provide the best of the services.
Is there a dresscode?
Athough we are a fine dining restaurant, there is no dress code in our restaurant; comfort and customer satisfaction are our primary concerns.
Would you like to surprise someone with a fine dining experience in Laurel restaurant?